Tatacoa Desert: An Amazing Natural Destination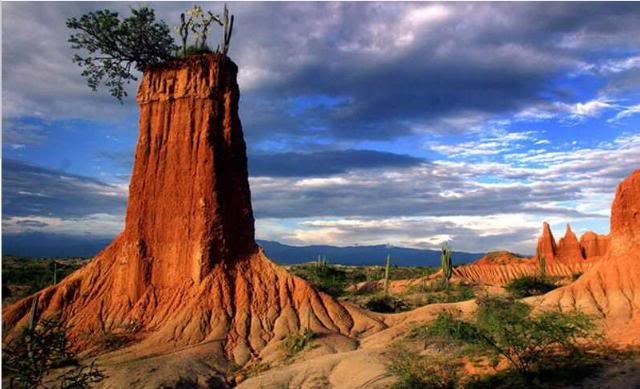 The Tatacoa Desert is one of the many extraordinary natural destinations of Colombia. It occupies about 330 square kilometers full of amazing landscapes, geographical wonders and a magic sky.
In this stunning place you can enjoy a peaceful and quiet place in which there are no traces of pollution or the stressful city noises. Along with San Agustín and Tierradentro, the Desert is one of the major tourist destinations in the Huila department.
You can also enjoy the Astronomical Observatory. Yes, that's right; the desert has an Astronomical Observatory that tourists can visit. Although it is not necessary to go into the observatory for stargazing, as the desert is a place with a privileged and clear view of the sky, as there is no light pollution.
Important paleontological discoveries have been made in the Tatacoa Desert . There are many fossils you can see in detail at the Archaeological Museum which works in the Santa Barbara chapel, in the Villavieja municipality.
Astronomical Observatory, by Jorge Lascar
Some of the most interesting areas of the desert are: Las Lajas, Doche, San Nicolás, El Cardón, La Venta and El Cuzco, among others.
For your health, it is important you keep in mind that the desert environment can be dangerous for humans. You could get lost, get sunstrock or dehydrate. So, to make your experience safer it is key that once in Villavieja you hire a guide to accompany you on the journey through the desert. It's easy to find one at the entrance to town.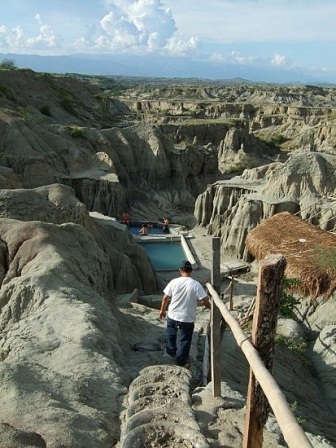 Location
The Desert is located north of Huila. To get to the desert you should go first to Neiva, capital of the Huila department, from where you go to Villavieja in a 45 minute trip. From Villavieja, it takes 15 minutes to get to the desert area. It's that easy.
Map
View Larger Map
Accommodation
This destination does not have alot of accomodation infrastructure, so these are your options:
Camping at farms of locals with their authorization (near their homes).
Camping near the observatory.
Staying in a private home.
Recommendations 
Note that, as a desert, the weather in the Tatacoa is very hot in the day and cold at night.
Wear light clothing and a hat or cap.
Use plenty of sunscreen.
Bring a bag to collect garbage you dispose.
Do not forget to hydrate properly and bring enough water. It's a desert!
Home > Colombia Nature > Tatacoa Desert