Palmetto Restaurante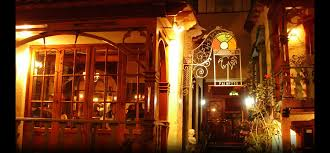 PROFILE
Palmetto Restaurante was established in 1984, 29 years ago, so its antiquity is the first thing that speaks well of this restaurant. Then are the quality of the food and the service.
Palmetto Restauante is located two blocks north of the Parque de la 93 (93 Park), in a gastronomic epicenter of the city.
The restaurant's menu is varied. There is a large selection of entrees. You can take delight with some delicious empanadas criollas, a ceviche or why not mushrooms in garlic.
Main dishes include pasta, meats, sea food, international cuisine dishes and even texmex food. So you have plenty to choose from. Try the Raviolis with Gogonzola, the grilled loin in mustard sauce or the Pepper steak (Steak au poivre). If you want a more simple option, the Champion Burgers are also recommended.
The wine list also offers many possibilities that go well with the main courses.
Despite Palmetto has big and wide open spaces, four rooms and a bar with a total capacity of 130 people, it can also be warm and cozy. Here you will find a good –or even romantic- environment, with ambient music, ideal for a dinner besides the fireplace in one of the many cold nights of Bogota.
As we said, it is located near the Parque de la 93, in a crowded zone of Bogota. Usually, it is hard to find a parking lot in this zone of the city. Few establishments offer this service and most of the public parking lots are often full and very expensive. However –calm down and cheer- Palmetto is one of the few restaurants that have the advantage of offering free parking for its customers.
This restaurant offers other services as wi-fi, outside tables and a children's menu for those who enjoy eating with their family.
LOCATION
Carrera 13 # 94 - 45

Ver mapa más grande
HOURS: Mon - Sat: 12m - 3pm / 6pm - 11pm. Sun: 12:30am - 4:30pm
WEBSITE: www.palmettorestaurante.com
Home > Bogota Restaurant Guide > Chicó/Parque 93 Restaurants > Palmetto Restaurante