Restaurante La Gloria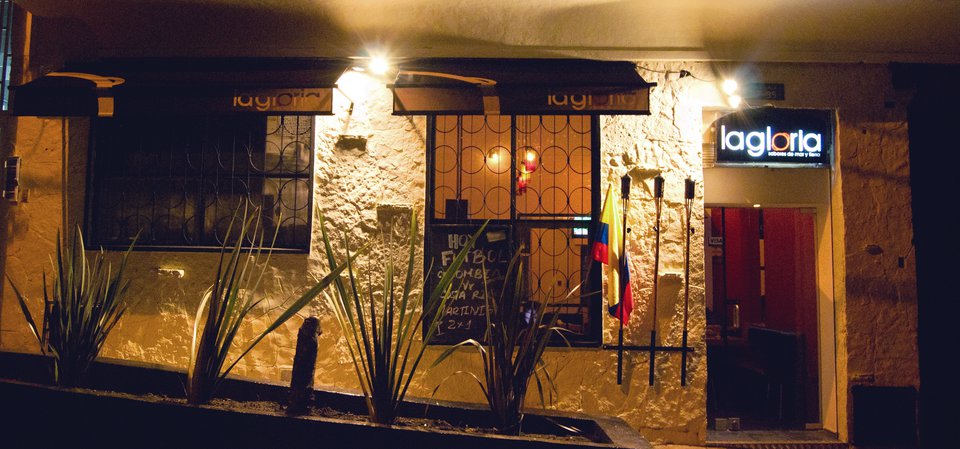 PROFILE
The Restaurante La Gloria serves international cuisine dishes inspired especially by the traditional French cuisine. However, the dishes offered on this place are not limited to this. La Gloria also offers flavors of Europe and Latin America as well as the Pacific, or other characteristic of the New Orleans Creole cuisine or the Asian cuisine.
In La Gloria opposites merge. They combine the traditional with the innovative and their menu combines the flavors of the sea and land so that diners can experience the flavors of the world in one visit.
The star dish of La Gloria is the mussels and potato stew (Cocottes de moules et frites), which is the most representative dish of the kitchens of Belgium and northern France.
The stews are prepared and served in different native sauces: the Provençal, in white wine with bacon and mushrooms, in madras curry, in beer and in blue cheese. The chef's special is the stew prepared with mussels mixed with octopus, tomato and squid. This one is the most original versions of a stew in La Gloria.
This restaurant also offers other international recipes among which stands out the sushi, the varied Peruvian or Ecuadorian style ceviches, and the typical and world famous Spanish montaditos.
Another strong point of the Restaurante La Gloria is the cocktails. There are classic or coconut mojitos; martinis in its various forms: dry, with lychees and with exotic fruits such as mango, lulo, feijoa and passion fruit, among others; and also there are Margaritas served in presentations with tropical fruits.
Due to its location in La Macarena, on the carrera 4ta, in which are located the most important restaurants in the area, La Gloria is a scenario where the vivid bohemian Bogota materializes with pleasant music. The service is outstanding because of the fact that the restaurant is run by its owners.
LOCATION
Carrera 4A # 26C - 35
Ver
La Gloria
en un mapa ampliado
HOURS: Mon - Sat: 12m - 3pm / 6:30pm - 10pm
WEBSITE: www.restlagloria.com
Home > Bogota Restaurant Guide > Bogota Downtown Restaurants > Restaurante La Gloria